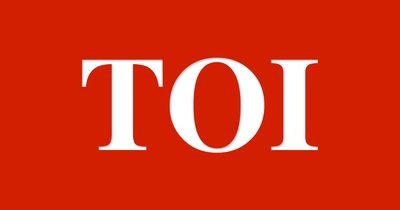 NEW DELHI: Exclusive breastfeeding of infants in the first six months has shown an improvement across the country, going up from 55% in 2015-16 to 64% in 2019-21, but anaemia among children and women continues to be a cause of concern with more than half of them found anaemic in all the 14 states and UTs surveyed in Phase-2 of National Family Health Survey (NFHS).
The survey revealed that the number of anaemic children under five years of age rose to 67.1% from 58.6% in the last survey. This means that two out of every three children under-five in India are anaemic. Percentage of obese children and adults also rose in India in the last five years.
The percentage of anaemic women increased to 57% from 53.1% and anaemic teenage girls (between 15-19 years) from 59.1% from 54.1%. The number of anaemic men also rose to 25% from 22.7%.
The states and UTs which were surveyed in this phase were Arunachal Pradesh, Chandigarh, Chhattisgarh, Haryana, Jharkhand, Madhya Pradesh, NCT of Delhi, Odisha, Puducherry, Punjab, Rajasthan, Tamil Nadu, Uttar Pradesh and Uttarakhand, a halth ministry statement said.
The number of non-breastfeeding children between 6 and 23 months old receiving an adequate diet fell to 12.7% from 14.3%, the data showed. Children-under-five years of age who are severely wasted dropped to 3.7 % from 7.5%. Wasting is an indicator of acute malnutrition. The percentage of malnourished children jumped to 3.4% from 2.1% in the last survey.
Some of the child nutrition indicators showed a slight improvement at all-India level. This includes stunting which declined from 38% to 36%, wasting from 21% to 19% and underweight from 36% to 32%. Full immunisation drive among kids aged 12-23 months has recorded substantial improvement from 62% to 76% at all-India level.

FacebookTwitterLinkedinEMail